Our unique Dino Chair can make your child's visit to the dentist an absolute treat!
Kids tend to feel queasy or slightly uncomfortable sitting in an adult dental chair. Can you blame them? Even if they do not have a dental phobia (yet!) it can still feel pretty intimidating lying back in an oversized chair, surrounded by strange looking gadgets, looking up at overhanging tubes and a huge bulb of light…
Dino Chair to the Rescue!
To help overcome your child's dental anxiety in a fun and interactive way, we are happy to introduce the Dinosaur Chair! Molonglo Dental Surgery is the first dental practice in the whole of Canberra to install the Dinosaur Chair – to the delight of all our young patients!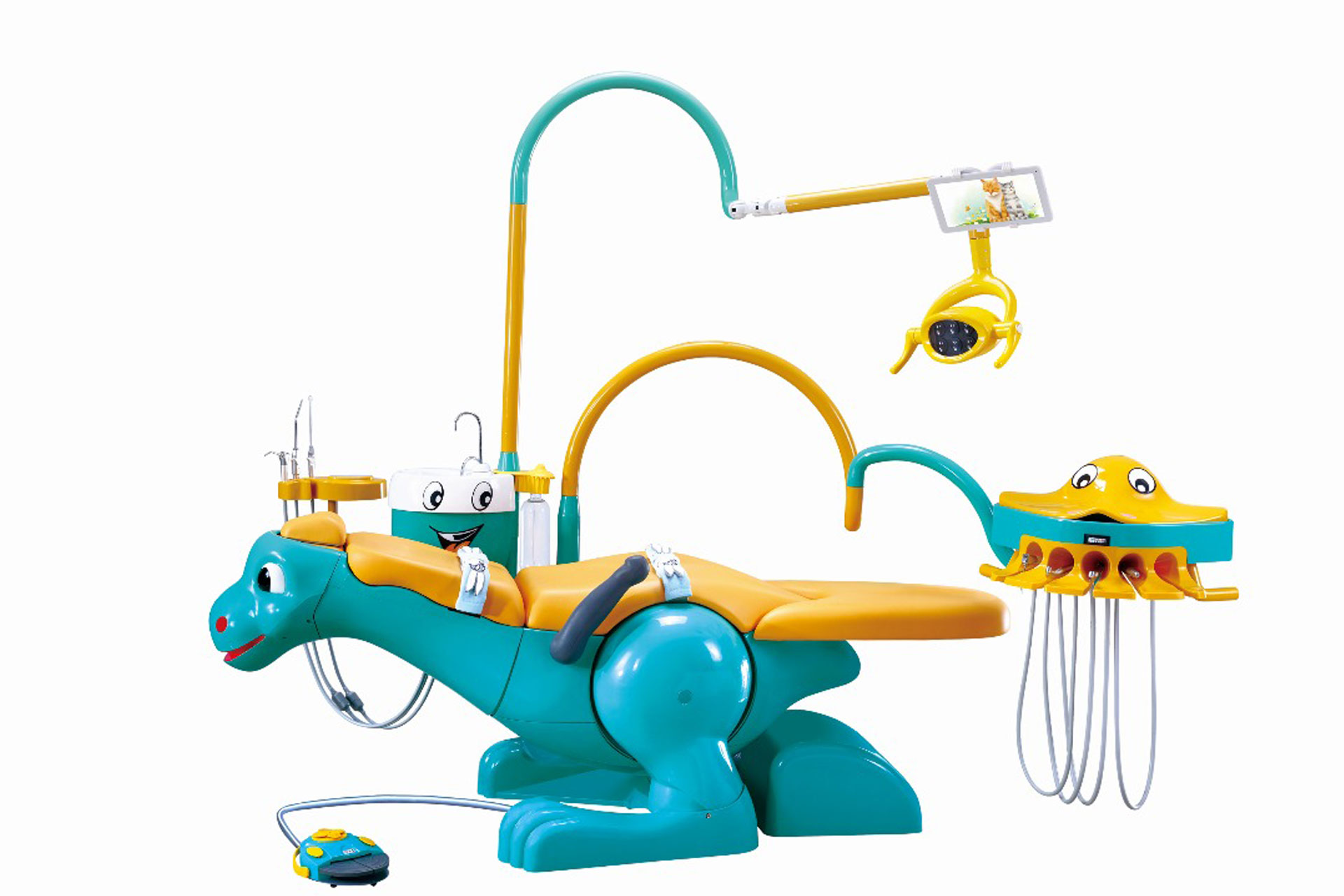 An absolute hit with small toddlers and pre-schoolers, this brightly coloured Dinosaur-shaped Chair is designed to inject a huge dose of fun into your child's next dental visit. It is a great impression-builder for kids making their first-ever dental visit. In addition to its many awesome features to help tackle dental phobia in a fun and non-threatening way, the Dino Chair is first and foremost a paediatric-focused innovation that paves the way for better kid-friendly treatments and successful outcomes.
At Molonglo Dental Surgery, it is important that parents feel 100% confident to leave their kids in our expert care. We take a lot of pride in our children's dental services and it can be seen in the way we actively promote the use of minimally invasive techniques, utilise child-friendly communication tools while fostering a friendly and relaxing environment in which your kids can feel safe and secure.
The Dino Chair is a great example of us actively prioritising the needs of our young patients, especially for those who may be struggling with dental anxiety issues.
Why kids say "YES!!" to the Dinosaur Chair
Here are some of the reasons why the Dino Chair can help with your child's fear of dental visits:
Positive Distraction: It helps to take your child's mind off negative thoughts such as "what is the dentist going to my teeth?" The more you focus on that sense of uncertainty, the more you allow fear to creep in. With onboard toy knobs to play around with, the Dino Chair serves as that all-important positive distraction to regale your kids.
Reward for Good Behaviour: With the Dino Chair, the dental chair becomes a fun and interactive seat. What used to be an intimidating place has been turned into a cartoon-like character with fun and positive traits that all kids can identify with. Why take a "ride" on the cute Dino Chair has even been used as a reward for good behaviour! Wink wink!
Positive Association: Once your kids identify the dental clinic as a fun place to hang out, they will be far less resistant to future dental visits. Backed by award-winning character design, the Dino Chair is a creative dental innovation designed to make the dentist's office appear more relaxing and fun to kids.
If your child is due for a dental check or maiden visit, why not make it a prehistoric "Dinosaur-riding" event for a change?
To book an appointment with our Kid-friendly Dentist in Molonglo Valley,
contact Molonglo Dental Surgery at 02 6287 1222.